In What Way Can I Choose A Suitable Highlighter?
In the realm of makeup, there exists a magical product known as the highlighter, capable of bestowing upon your complexion a celestial radiance and an ethereal glow. It has become an indispensable tool in the beauty arsenal, capable of elevating any makeup look to new heights. With its light-reflecting properties, the highlighter has the power to transform your visage, imbuing it with a luminous sheen that emanates from within.
However, amidst the sea of shimmering options available, selecting the ideal highlighter can be an enchanting yet daunting task.
Why do people like to use highlighters?
First of all, it adds stunning luminosity to the skin, creating a youthful and radiant appearance. The soft, shimmering particles in this product catch the light and create the illusion of a natural glow, making the skin look healthy and vibrant.
Additionally, this product helps to accentuate the high points of the face, including the cheekbones, brow bone, and cupid's bow.
Furthermore, whether you prefer a subtle, natural glow or a more intense, blinding effect, various shades and finishes cater to your style.
How can I choose the right highlighter?
Here are some factors to consider when selecting a suitable highlighter:
Skin Tone
The key to choosing a suitable highlighter lies in considering your skin tone. For fair skin, opt for pearl or champagne undertones. Medium skin tones can embrace golden or peachy tones, while deeper skin tones can explore bronze or copper undertones.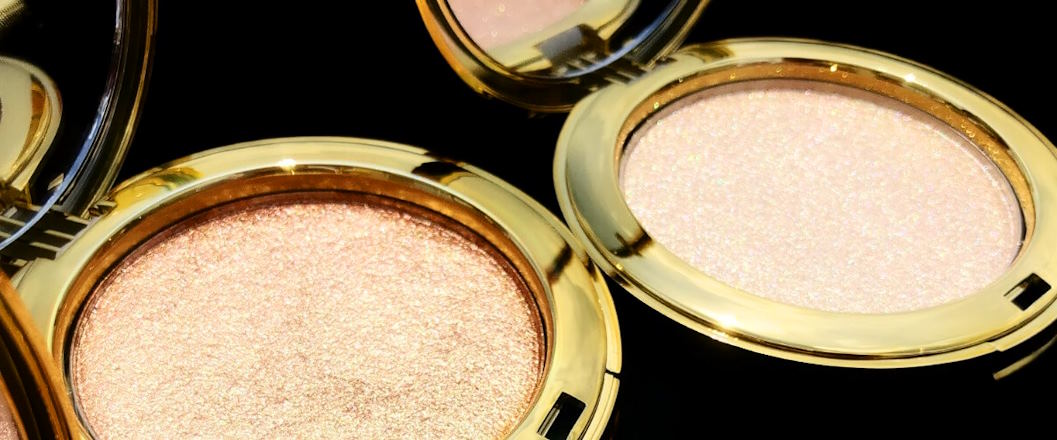 Formula
Embark on the exploration of diverse highlighter formulas, ranging from powders and creams to liquids and sticks. Tailor your selection based on your unique skin type and the desired finish. Powder highlighters showcase versatility and suit most skin types, while cream and liquid formulas provide a natural and luminous glow. For those seeking convenience, stick highlighters offer effortless on-the-go applications.
Intensity
Delve into the level of intensity you seek from your highlighter. Certain options grant a delicate, natural radiance, while others deliver a striking, dazzling effect. Take into account your personal preference and the specific occasion that calls for the use of the highlighter.
Application Method
Deliberate on your preferred application method when choosing a highlighter. Highlighters can be applied using brushes, sponges, or fingertips. Consider the formula that best suits your desired application technique, ensuring a seamless and effortless application process.
Compatibility
As you select a highlighter, take into account how it will harmonize with your overall makeup. If you're aiming for a monochromatic appearance, opt for a highlighter that complements your blush and lipstick shades, creating a cohesive and balanced look.